Updated On: May 135, 2019
The Alabama Firefighter's Association presented the Captain Drake Award to the Training Chief Justin Baker from the Rocky Ridge Fire District. Baker also serves with the Mountain Brook Fire Department as well.
Each year AFA takes nominations and selects one individual to receive the Captain Drake Award. It is the highest award given by AFA each year.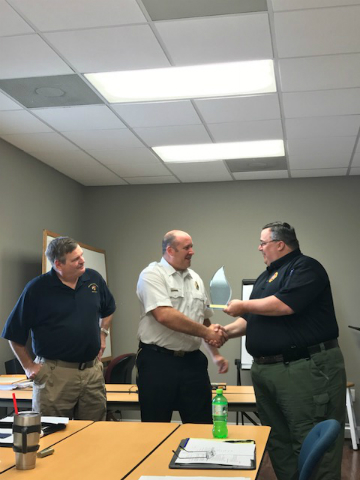 (L-R) Immediate Past President Russell Ledbetter, Chief Justin Baker and President Reid Vaughan