Make Plans to Attend the AFA Summer Conference…
Make plans now to attend the AFA Summer Conference. The conference will be held in Tuscaloosa, Alabama at the Alabama Fire College June 18th beginning at 0800. Please find the registration form for the conference as well as the itinerary for the day.
0800 – Opening of 2016 Annual AFA Meeting
0900- Instructor Retired LAFD Captain Don Lee
1015-1030 Break
1145-1300 Lunch (lunch will be provided)
1430- 1445 Break
1600-1615 Break
1700 End of Presentation
1730 Dinner and Awards Presentations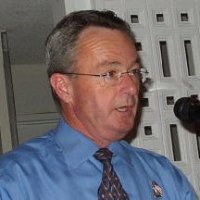 Our instructor for the conference is retired Los Angeles Fire Department Captain Don Lee, who retired with over 30 years with LAFD. Holding multiple positions including District Commander for a remote EMS District, EMS Training Officer for a 3200 member department, assigned to the Special Operations Section leading Disaster Preparedness and serving as CERT Cofounder and Coordinator. Director of the EMT and EMT D programs, the Communicable Disease Program, the Paramedic Liaison Officer and Office of Accreditation and Licensure.
He was an EMS consultant for the 2002 Olympics in Salt Lake City, managed the EMS planning and logistics for 2000 Democratic National Convention at the Staples Center in Los Angeles.
Captain Lee was Emergency Medical Command for 1992 LA Civil Disturbance, the North Hollywood Bank shoot out, and The Granada Hills Day Care shooting.
Captain Lee has been an Adjunct Instructor for the National Fire Academy in Emmittsburg, Maryland for over 20 years, where he has developed programs in EMS Special Operations and Advanced Medical Services Leadership and Management. He was selected by the United States Fire Administration to conduct post incident analysis of the April 20, 1999 Columbine High School shooting in Littleton, Colorado.
Captain Lee is also a published author , Gangs, Violence, and Tactical Response; California Fire Chiefs EMS Platform; and the Privatization of Public Safety; as well as serving on Advisory board for Fire Engineering Magazine.